Network Monitoring
Solutions for Your Network
Pinpoint Data Breaches.
Minimize threats to your bottom line. Most organizations focus security efforts on the perimeter, when in fact many security risks faced today are internal. Premium Network Intelligence provides complete visibility over your infrastructure.
Optimize Performance.
Your business, faster and smarter. Are application bottlenecks slowing you down? Networks aren't as simple as they used to be and as they grow in complexity, they become more difficult to manage. Reduce costly application and network slowdowns and downtime by having the tools you need to stop problems before they start.
Verify Compliance.
Feel confident within your regulatory context. Do you know what's running on your network? Most organizations will not be able to answer this and even more will not be able to provide an auditable record.
Targeted Reporting.
Information you need for privacy, security and compliance. Drillable reports and graphs show you who is accessing regulated resources, when they are accessing them and how much data is involved. Reports are easy to use, easy to understand and available in real time.
Connection Tracking.
Make all your connections accountable. Profile users and applications for unusual behavior. Use the information to identify trends and suspicious activity. Set thresholds so you are notified if unusual behavior occurs.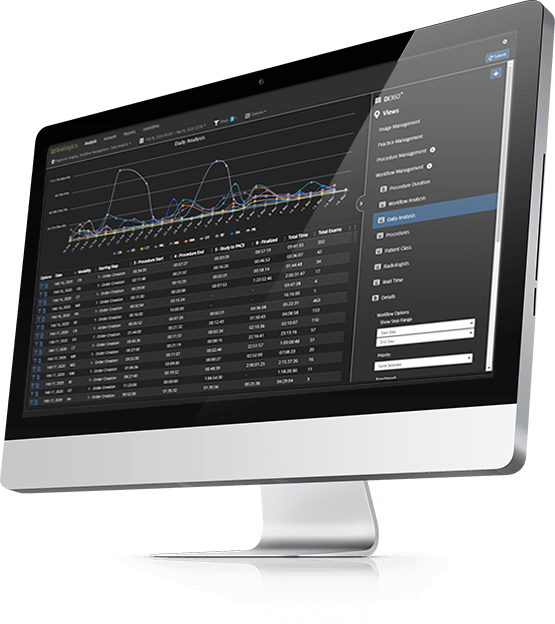 Enterprise Solutions
Our TOTAL VIEW ONE products provide the intelligence you need to easily view and understand the traffic running on your network. Enable effective management, security, and performance of your network, while complying to regulatory compliance with one of these:

Whether you want to monitor global offices and data-centers, or start with the WAN links, these products collect, parse, and analyze the network data and deliver it back to you through the TOTAL VIEW ONE Secure Web Portal. These robust multi-port network appliances and Virtual Systems (VMware) deliver a minimum gigabit/sec throughput.
Product Features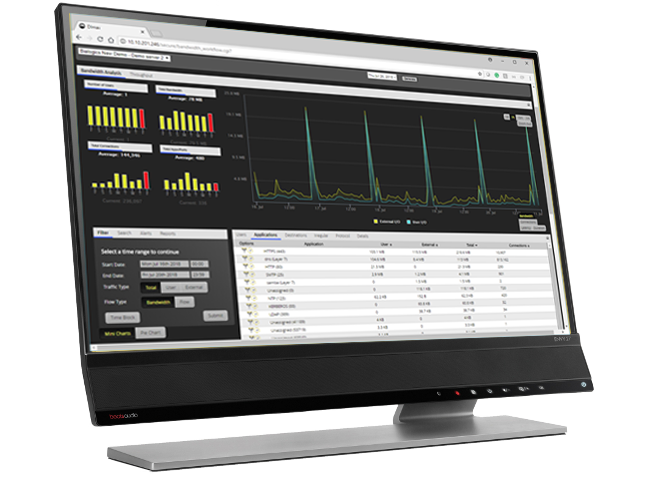 INTELLIGENCE.
TOTAL VIEW ONE provides the intelligence you need to easily view and understand the traffic running on your network, enabling effective management, security, performance and regulatory compliance.
SECURITY.
Network Visibility provides a view of which external and internal users are accessing systems when they are accessing those resources and if they are transferring data. Set threshholds forusers and applications.
PERFORMANCE.
TOTAL VIEW ONE Network Intelligence pinpoints the root cause of application and network slowdowns so they can be solved quickly, allowing everyone to get back to business.
REGULATIONS.
Have clear data and reports to prove your systems are performing as required and expected ensuring your policies are enforced. Have an independent log of all transactions to and from regulated resources.
HUMAN RESOURCES.
View websites, applications, connections, and bandwidth used by workstations or users within your network, allowing you to view inappropriate usage and access.
AUDIT.
PREMIUM Network Intelligence provides reports drillable by time, user, applications, connection bandwidth, and more, so you can see down to the smallest denominator, today and historically.
POLICY.
Use the information provided through the portal to validate and enforce existing policy, and to develop new policy regarding the use of network resources.
NETWORK MANAGEMENT.
Your network is the foundation on which your business services are delivered. You need Network Intelligence to ensure it is running properly and efficiently. Understand what is running on your network and use the information to manage and secure your operations.